Mercury FPGA Dev Board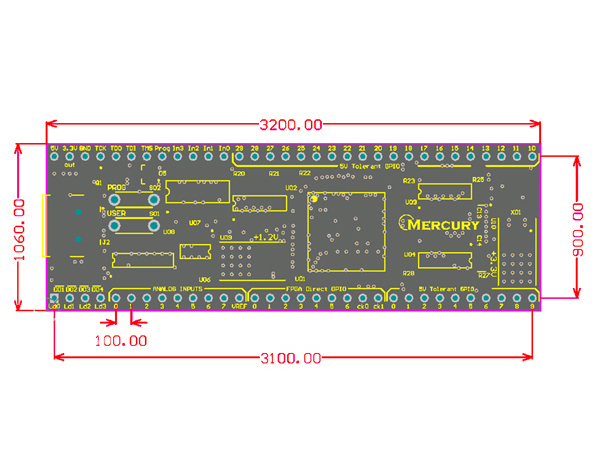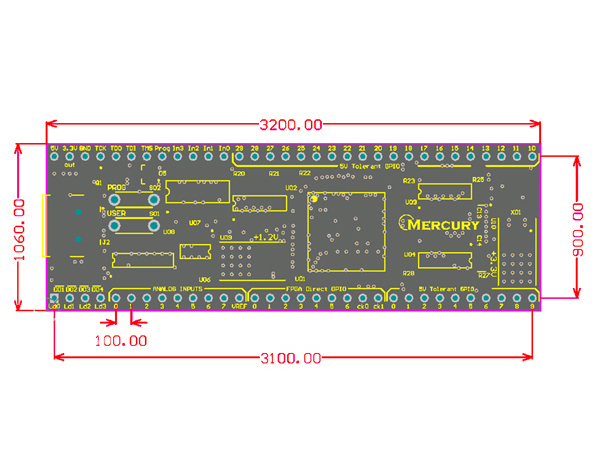 Mercury FPGA Dev Board
A powerful Spartan-3A development board packed onto a
3-inch by 1-inch breadboard-friendly 64-pin DIP package.
Xilinx Spartan-3A FPGA - 200K gates
50MHz crystal oscillator
5-volt tolerant I/O pins
8 channel 200 kSps, 10-bit ADC
8Mbit Flash for configuration & user data
4Mbit fast 10ns SRAM
mini USB and JTAG programmable
Requires mini USB cable. (Not included)
Complete specs at the Mercury product page.
Goes great with the Mercury Baseboard!